LEARN MORE FEATURES
【Support Wireless Charging】
There are too many electronic devices at home, and the charging cable is always not found. Never have this trouble again! More versatile with other equipment. Say goodbye to the messy charging cable.
【Help You Train Better】
8 sport modes to help you train better. Covering outdoor sports, fitness, yoga, etc. No longer blindly going through the motions. Tinwoo is your personal fitness trainer to help you get real results.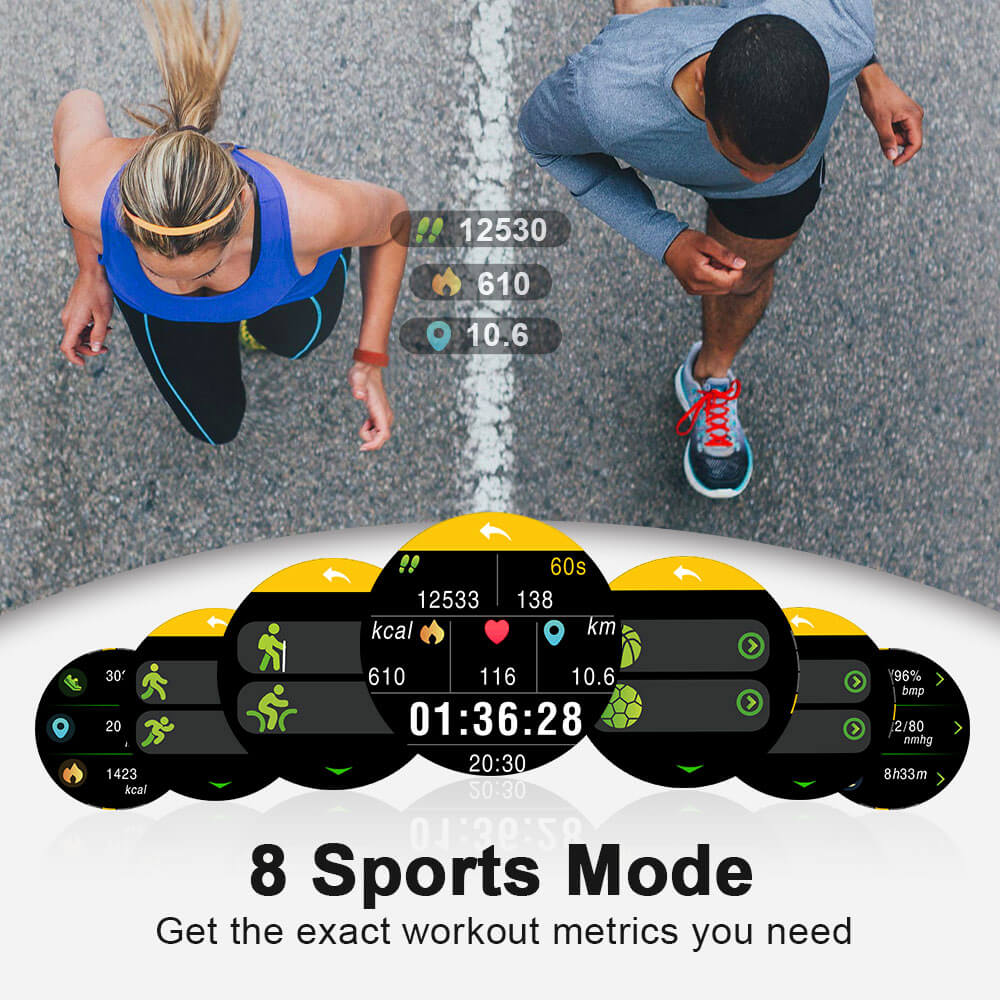 【Sleep Monitor】
Wellness isn't just about doing cat yoga and drinking alt-milks, sometimes you just need a refreshing sleep. It can helps offer insights into the quality of your slumber. Uses sensor to monitor and track whether you're in light or deep sleep, giving you actionable insights the next morning.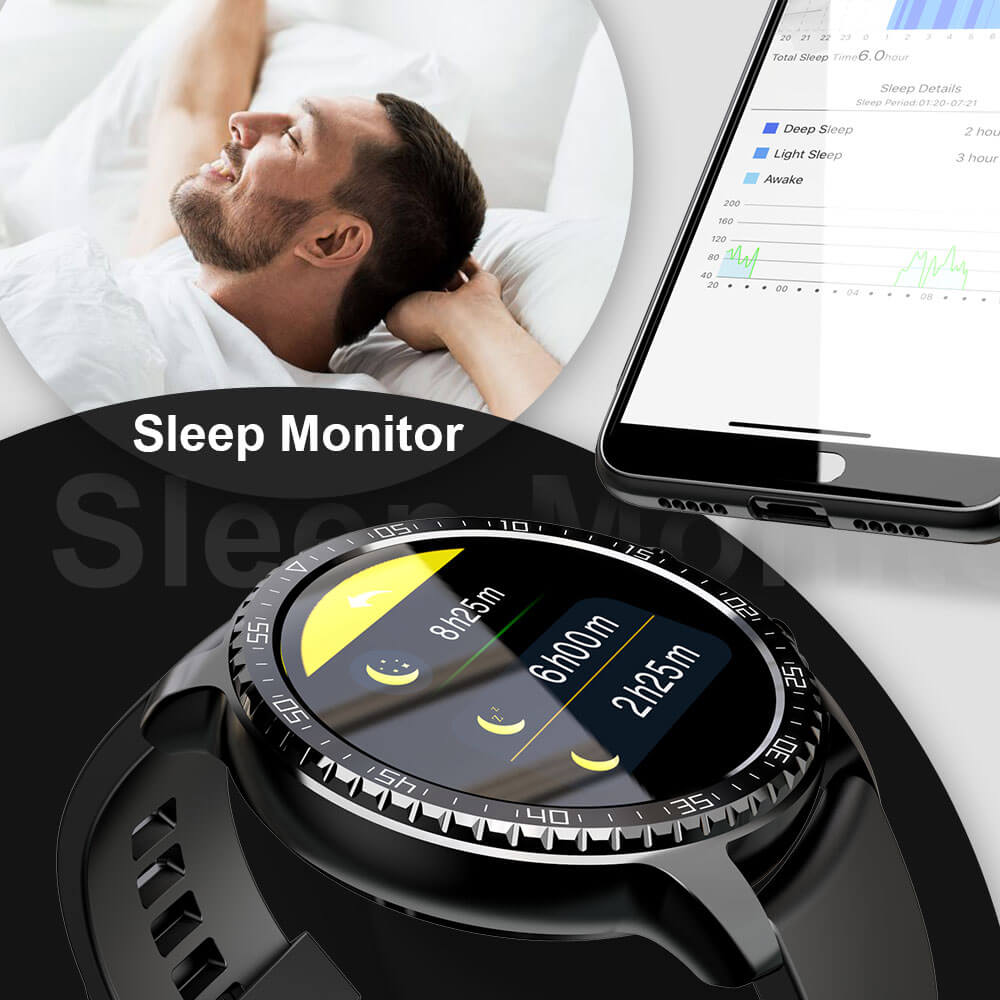 【50 Meters Super Waterproof】
Tinwoo's waterproof rating is IP68, the highest waterproof rating amongst smart wearables. Waterproof up to 50 meters. Have peace of mind taking a shower, washing your hands, or swimming, without worrying about damaging the watch.
【All-Day Heart Rate Monitor】
Equipped with the advanced HRS3300 optical sensor, it can not only perform 24-hour uninterrupted high-precision heart rate detection, but also provide vibration alerts when heart rate gets too high or too low.
【Magnetic Charger】
The watch can be automatically adsorbed when it is close, charging casually, convenient and fast, can be operated with one hand.
【More Interesting】
Easily achieve your goals in a more fun way.
Use the Tinwoo app to set the target value. Try to complete the set number of steps, let flowers blossom beautifully. 
【Weather Forecast】
You are in complete control. No need to read the weather forecast app on your phone. Raise your hand, stay 15 days ahead of weather.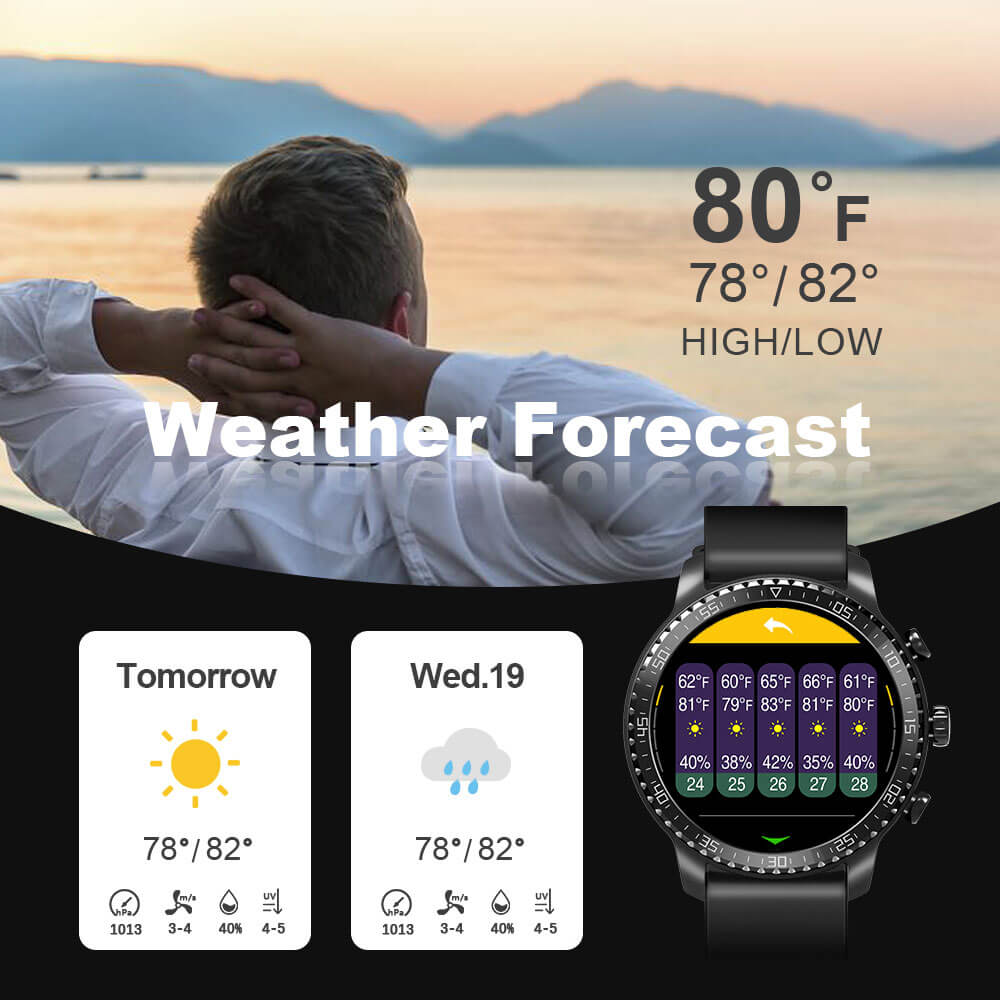 【Message Notification】
Synchronize reminders and never miss any important information. Stay on top of everything. Supports many notification functions to make your life more convenient, such as notifications from SMS, email, newsletter information and more.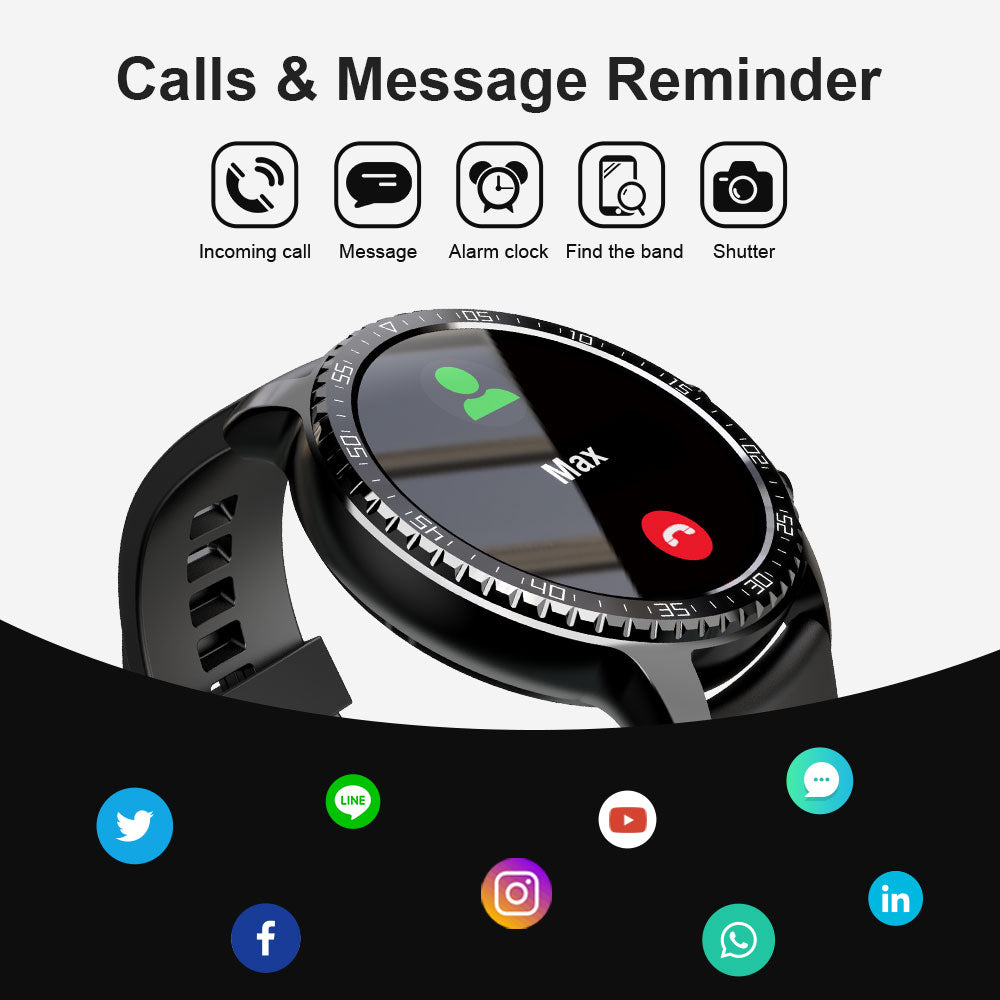 【Complete Control】
Music Control: Easier to adjust your music on the go. Let music push you through any tough workout without having to remove your phone from your pocket.
Camera Control: Free your hands and record beautiful moments.
Shortcut Key Control: Immediate access 
【Stylish Appearance】
15 different dials, switch between sports and business styles at any time.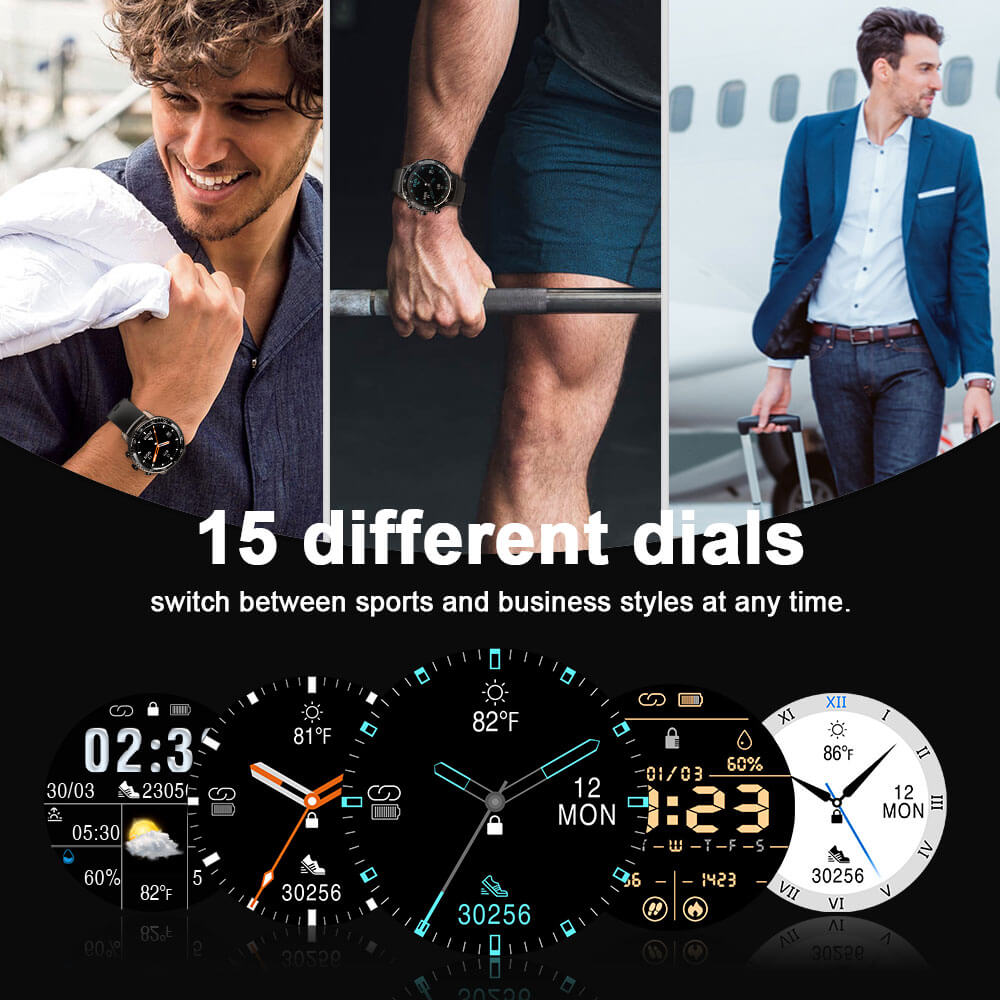 【Scratch-resistant Screen】
Equipped with metallic frame and replaceable band, featuring a 1.54-Inch large round touch full screen, ultra thin body. The high quality tempered glass makes it anti-scratch, durable and resistant to water and dust.
【Adaptability】
SPECIFICATIONS
PACKAGES CONTENTS
Fitness Watch Support Wireless Charging*1
USB Charge Cable*1
User Manual*1
Tips:This watch supports wireless charging, not including a free wireless charger
WARRANTY
1-Year
SHIPPING
Shipping Fee: 
Free standrad shipping to USA. Ship from US Amazon FBA when you buy on Amazon.

Delivery Time:
3-5 days
MANUAL USER GUIDE